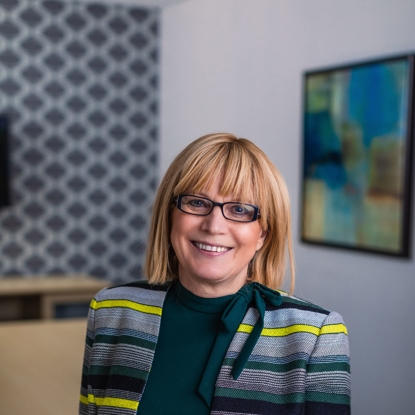 Janina Kaminski
Senior Paralegal
Bio
Janina was born and raised in Poland, and moved to the United States in 1988. She remains firmly entrenched in the Polish-American community here in NYC.
In 2004, she opened up a successful bridal dress store and ran it for several years. There she enjoyed helping women make their special day, all the more special.
In 2014, she met Joel Fredericson, WCR, and began working with injured workers in the Polish-American community, aiding them in their workers' compensation cases that resulted from their physically demanding jobs working with asbestos, and other hard manual labor. She has made incredible strides in WTC cases, helping her community access the benefits set aside for these heroes. She is also able to help them deftly maneuver through often challenging occupational disease cases. She works tirelessly and passionately to help her claimants.
In the office, her role has shifted over the years. From answering phones to scheduling appointments and depositions, she now plays a major role in settling cases, bringing relief to her hundreds of claimants.
In her free time, you can find her at the Opera house, Broadway play, hanging out with her friends, with a glass of wine in her hand, or traveling the world, often back to Poland to visit friends and family.